proudly serving our Montreal community since March 2000
Dining | Catering | Weddings | Parties | Events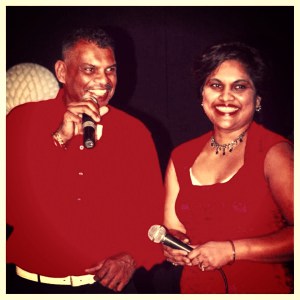 We have been serving our Montreal community since March 4th, 2000.
Caribbean Paradise set out to serve a demand for authentic Caribbean styled food in the city.
The chefs, Babita & Dan, set out to learn dishes from all the corners of the islands. They learned jerked chicken from Jamaicans, doubles from Trinidadians & even learned to convert traditional east Asian dishes into their own such as their chow mein, low mein & fried rice. One must not forget their roti & curries for which they've become renowned for, supplying numerous of other businesses. Caribbean Paradise offers catering services for any kind of event serving from 10 to 500 people. Beyond their walk-ins, delivery service & catering, they also have a large venue that includes a dance floor & stage which accommodates up to 180 people. They've hosted multiple memorable live performances with musical acts as well as comedy events & even notable charity events. They are no stranger to the media, they've been in the newspapers countless times for their helping hand in the community, radio shows would be hosted at the venue & they've even been on television. They've received countless awards for their work in the community & charity events.
8080 Newman Blvd,
Lasalle, QC H8N 1X9
Canada
Offering specialized foods of popular French tastes