Welcome To Caribbean Paradise
Proudly Serving Our Montreal Community Since March 2000
Booking Inquiries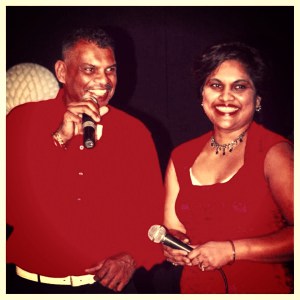 Caribbean Paradise set out to serve a demand for authentic Caribbean styled food in the city.
We have been serving our Montreal community since March 4th, 2000. The chefs, Babita & Dan, set out to learn dishes from all the corners of the islands. They learned jerked chicken from Jamaicans, doubles from Trinidadians & even learned to convert traditional east Asian dishes into their own such as their chow mein, low mein & fried rice.
251 reviews on
Roberto Bruni
December 8, 2022.
After reading the reviews, thought we would give it a try. Lived up to all the excellent reviews. Had the chow mein with chicken, my wife had the curry goat. Had enough to bring back a doggy bag. And also took goat Roti to go which we will have tomorrow. Bought some of their homemade hot sauce. Great place, lovely host and groovy vibe to the whole place.
Fried Chicken & Chow Mein🔥 Curry Chicken or Goat Roti🔥 Could never seem to get enough of those 2 plates so I haven't had a chance to order anything else! Love this place! The only West Indian Restaurant where you can order large trays of Fried Chicken & Chow Mein for your entire family!
Fabienne Saint-Lo
October 22, 2022.
I have been waiting FOREVER to eat at this restaurant. I was sooooo not disappointed! The food was amazing! Oxtail plate...cooked to perfection. Shrimp Roti...excellent. Well seasoned with a kick of hotness, everything was delicious! The service was so friendly and inviting, I felt like I was home with family!!
Alberto R
September 13, 2022.
Good food and good price, we will definitely come back.
Tony Yayo
August 28, 2022.
I was in the neighborhood at a Italian butcher shop and I asked the person behind the counter if he knew of any good Caribbean restaurants around the LaSalle area and he mentioned the Caribbean paradise. I decided to give it a try and let me tell you I am as happy as can be. The service was wonderful I think it was a husband and wife. Very kind. I took a chicken roti a jerk chicken plate and 2 doubles each one was better than the other. I recommend this place to everyone